ANGIE RYDER

Authorized Advanced Eclipse Trainer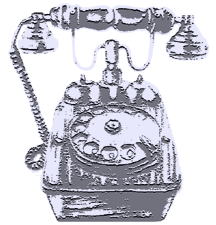 Please contact me for pricing and information.
Please include as much detailed information as possible about the training you or your group would like to receive, or if you're not sure what subjects to cover, contact me to discuss your options.
If you need one-on-one training, please let me know what version of Eclipse you will be utilizing for the training.
I look forward to working with you!
---
"Angie has presented seminars for our state court reporter association several times and always brings us good, helpful information. I have also had one-on-one training with her on my Eclipse software, and she always answers my questions in a way that I can understand. She even created a keyboard specifically for me with the features that I needed!"
Sheri Young, CCR, CVR-M
Sunset, LA
"Angie created a flawless Auto Indexing program personalized for my court transcripts. Just today, I watched as two witness exams and 52 exhibit descriptions formatted perfectly -- in the time it takes to hit CTL+I.
Her energy and enthusiasm for everything Eclipse is impressive!"
Susan A. Garvin, Official Court Reporter
Worcester, MA